Eliminate Bacteria in Coolant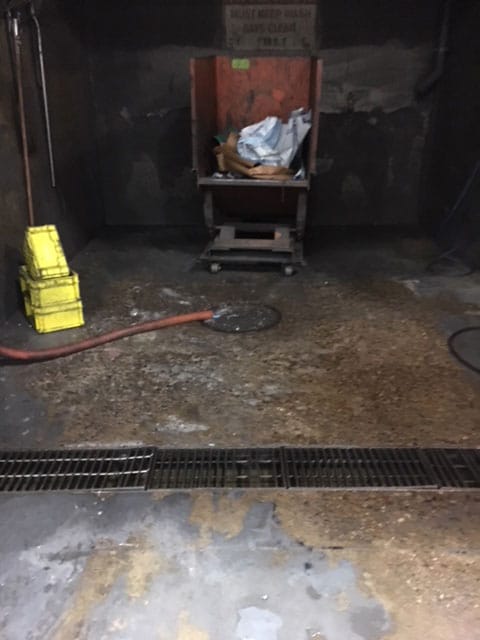 Metalworking fluid is a blend of many chemicals that's main job is to help oil emulsify into water. Many years ago, this fluid contained carcinogens, until 1970 when it was outlawed from both sale and dumping down the drain.
Without the carcinogens, metalworking fluid is not resistant to bacteria growth and in the right conditions, in a short amount of time, sumps can go from having only a few hundred microbes per milliliter, to over 1million!
Solutions to Combat Bacteria
There are a few ways to try and eliminate, or lower the bacteria count within metalworking coolant, but only one way to kill all bacteria and fungus—ozone treatment.
An alternative method used most often is chemical treatment with biocides. Unfortunately, this is only a 'band aid solution'—much like painting rusted metal. The chemicals do interfere with the bacteria's metabolism, but once a biofilm has formed on the coolant, they won't work. More importantly, biocides are dangerous to employees, expensive, reduce coolant life, and ultimately do not eliminate the problem.
Another method used in machining operations is by skimming and filtration. These systems do work as part of a fluid management program, but do not eliminate the bacteria without ozone treatment. The only effective solution is to add an ozone generator to these systems.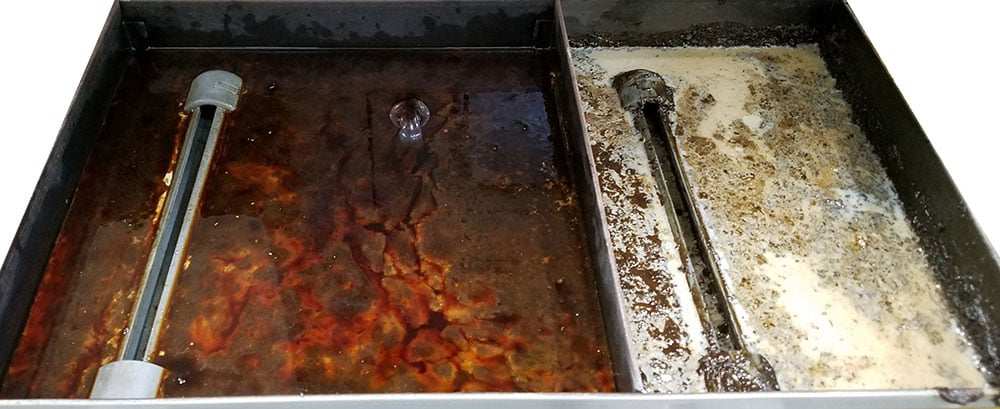 The Science of Ozone Treatment
So how does that work? Ozone is directly injected into the coolant killing bacteria, viruses, yeast, fungus and molds, while eliminating coolant sump odors. PRAB uses an ozone treatment called the 'Coolant Manager' that works in conjunction with each of its coolant recycling systems.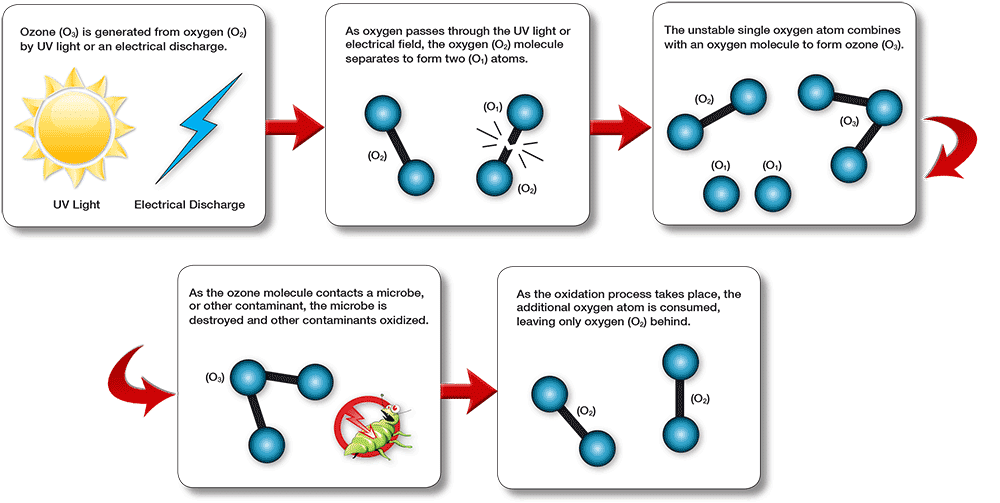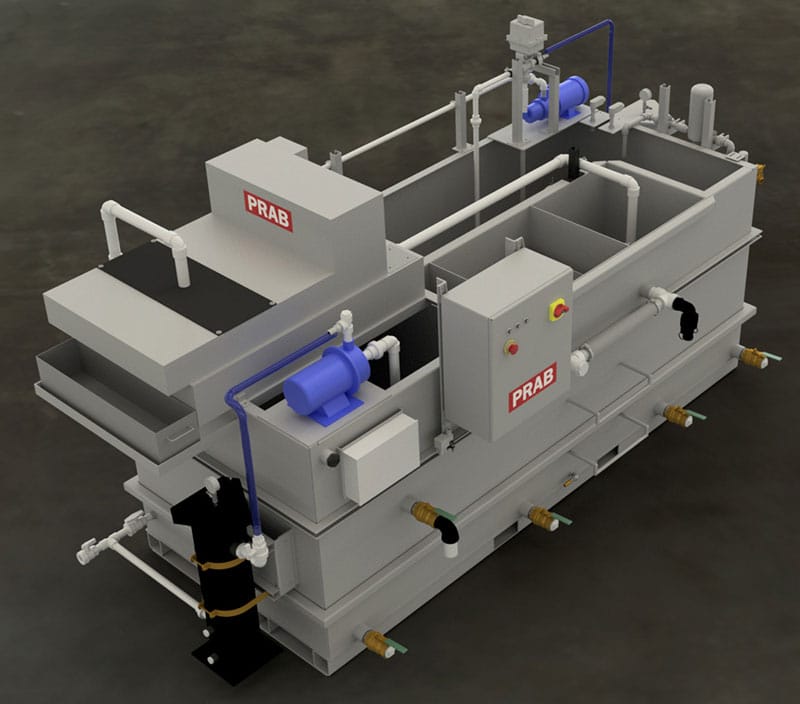 The PRAB Guardian Coolant Recycling Systems (at the left) removes tramp oil and dirty particulate from the coolent, which eliminates the bacterium 'breeding ground', and then the Coolant Manager (ozone generator) breaks down the organic matter by breaking through the cell membrane and interfering with the bacteria cell's metabolism—killing the bacteria—keeping the coolant healthy and extending its life PRAB Guardian™ Coolant Recycling System
The Coolant Management system not only kills bacteria, but during the filtration process, it automatically adjusts the coolant concentrate when needed, so that there is less operator monitoring and less downtime.
Summary
Ozone has been used for purification since the late 1800's. It can be made several ways, but the most common is by ultraviolet light. Ozone is the most effective and natural choice for coolant bacteria control—eliminating the need for biocide.
The Positive Effects of Ozone Treatment on Metalworking Fluids
Extended Coolant Life
Elimination of Odors, Clogged Coolant Lines, and Slime in Sumps
Decreased Employee Health Issues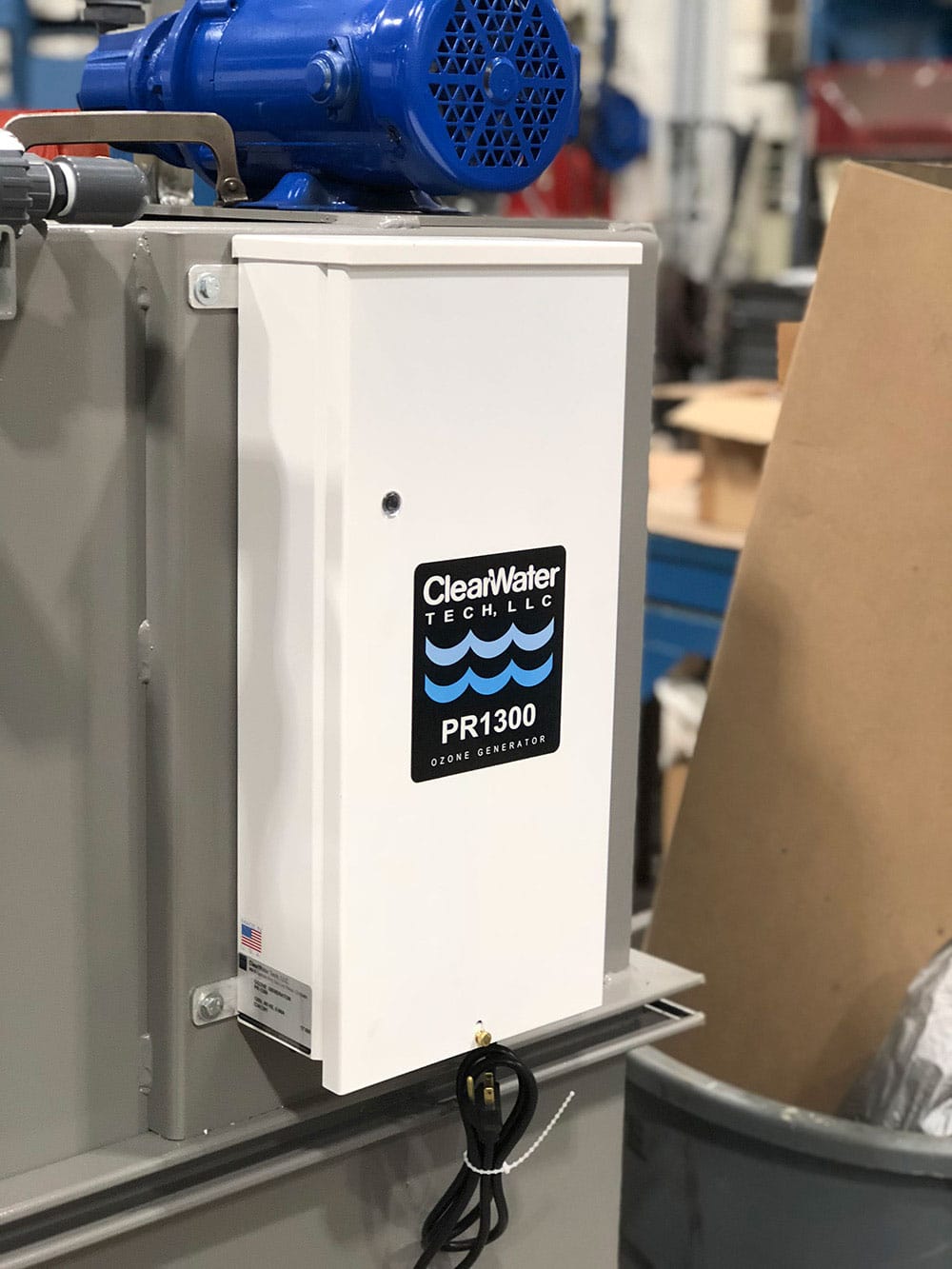 Coolant Manager
PRAB has divisions for metal chip processing, fluid filtration, conveyors, and industrial wastewater treatment product lines. If you wish to speak to, or make an appointment with one of our product specialists for any of these divisions, please contact PRAB at (269) 382-8200.