Built to Outlast the Competition
We drive continuous improvement through our PRAB Production System, a blend of lean manufacturing and Six Sigma principles with a laser focus on the needs of our customers. Everything we manufacture, from our scrap handling systems to our industrial wastewater treatment solutions, is built to outlast competing equipment and exceed customer expectations. Typically, customers who partner with PRAB experience a short return on investment and a long, 20+ year equipment life span.
A True Performance Guarantee
We are culturally centered on the belief that our customers are our long-term business partners; achieving their business goals is the reason we must deliver on our promises. To support this, PRAB provides 24/7 support coupled with our Performantee®– a 100% operational guarantee. If our equipment does not perform as promised, we will revise, repair or make whatever changes necessary to deliver the results you specified.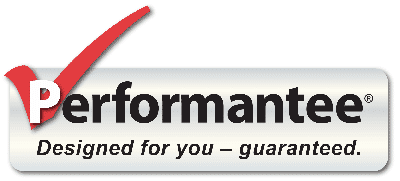 Built on a Culture of Excellence
Everyone from the CEO to the shipping manager works together with the goal of providing the best equipment and service to our customers. Our strong sense of corporate stewardship comes from a foundation of action and accountability. PRAB works to ensure that every hour of production with our equipment is optimized, so customers can work more efficiently than ever, with no unplanned downtime and minimum operating cost in order to give your business the competitive advantage it deserves.
Our engineering knowledge is the result of more than 65 years' experience and thousands of scrap metal equipment installations for the world's leading OEMs and suppliers- each designed for the customer's specific application and requirements. We do not just pull a previous idea off the shelf. The decision process starts by getting to know the processes, goals, requirements, and listening to the needs of each individual business. PRAB engineers will then work to design and build the best solution for you to manage your metalworking waste in a way that's most beneficial.