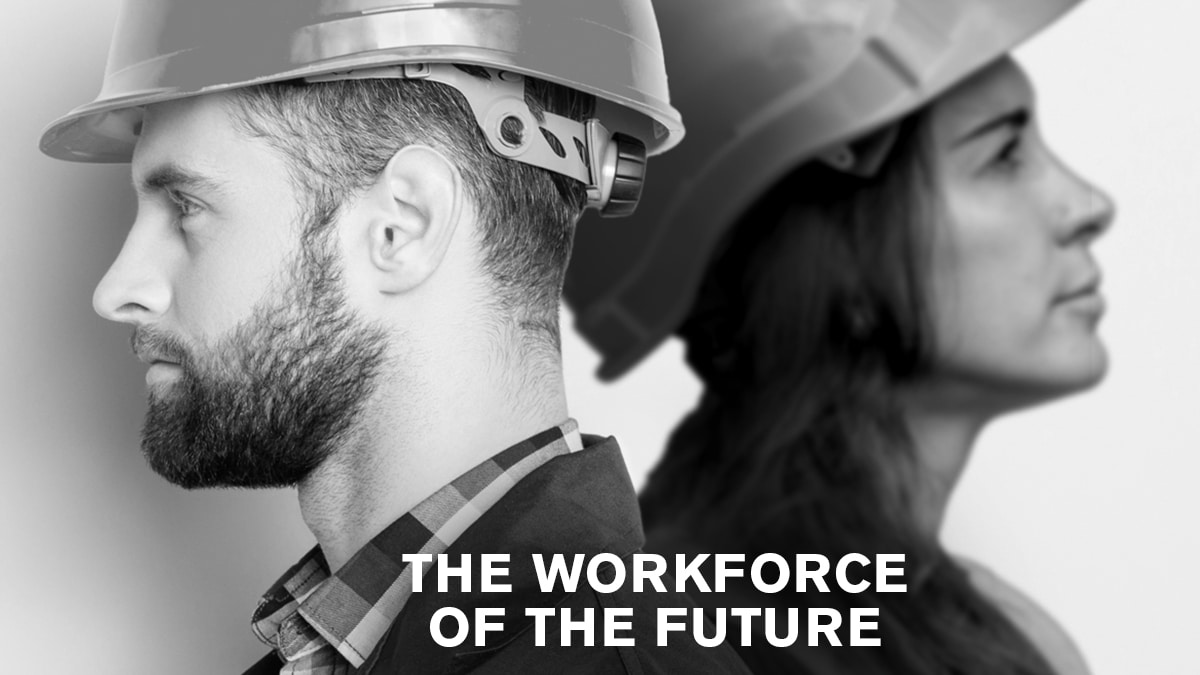 For a decade, Manufacturing Day has sought to help the industry inspire a new generation to pursue careers in fabrication.
During that time, however, a new workforce reality has begun to emerge. Competitive compensation and a pathway for career advancement may not be enough to attract and retain a younger generation of workers. A higher purpose is calling.
According to a 2022 Deloitte survey of Generation Z and Millennials, almost two in five respondents said, "they have rejected a job or assignment because it did not align with their values."
Those who indicated satisfaction with their employers' societal and environmental impact would be more likely to stay with their employer for more than five years. The report also stated most survey respondents are distressed about climate change.
"About three-quarters of respondents believe the world is at a tipping point in responding to climate change, but less than half are optimistic that efforts to protect the planet will be successful," the report states.
Fortunately, there are several opportunities for metalworking companies to demonstrate they are developing environmentally responsible practices. Familiar tactics such as reducing paper waste, updating lighting, heating, and cooling technologies, and adding EV charging are strategies almost any company with a physical address can pursue.
However, there are opportunities for improvement unique to metalworking. Dialing in waste stream management can not only reduce an operation's environmental impact, but it can also lower costs. With that in mind, here are three ways to optimize waste stream processing.
1. Conserve water.
A global water shortage is predicted to occur by 2050. Manufacturing, energy production, and farming combined use about 300 billion gallons of water every day. By treating and recycling water used for wash/rinse waters, coolants, tumbling waters, scrubber water and more, metalworking companies can reduce their water consumption and lower their water and wastewater costs. Ultrafiltration systems can reduce oily water volumes by as much as 98% to create effluent water that can be discharged to the sewer or reused in the operation. Often used in conjunction with reverse osmosis filtration, an ultrafiltration system can help operations meet zero manifesting goals.
2. Install waste stream processing, automation, and control equipment that lowers energy waste.
Waste stream processing systems themselves are being engineered to reduce energy consumption and emissions. For example, new vacuum evaporation technologies substantially decrease wastewater volumes. They recover waste heat during processing to power the evaporation process. Therefore, natural gas isn't needed to boil the wastewater to evaporate it and energy isn't wasted during evaporation. This approach reduces energy consumption by as much as 25 times.
Adding automation and controls to existing processes will further optimize energy usage. Control systems monitor processes to compile data that can be used to identify wasted hours, energy spikes, and more.
3. Decrease transportation emissions and lower hazardous waste risks.
Reducing volumes of waste generated during production will lower the carbon impact necessary for processing that waste. For instance, chip processing systems and fluid recycling systems can reduce metal scrap volume and waste fluids by as much as 90% each.
Decreasing the volumes of waste that need to be hauled away for off-site processing can reduce transportation emissions. Furthermore, reducing the amount of waste needed to be safely stored on-site mitigates the risk of ground contamination from leaking fluids.
Conclusion
The bottom-line benefits of in-house metal scrap and fluid processing sometimes overshadow their contributions to environmentally responsible business practices.
Nevertheless, demonstrating how your company is making advancements toward more sustainable operations may help instill confidence that the company's values align with the values of potential new hires. To that end, operations and human resources need to work together to identify sustainability improvements that will be perceived as a benefit by both executives and employees.
For more information regarding PRAB, please visit prab.com.