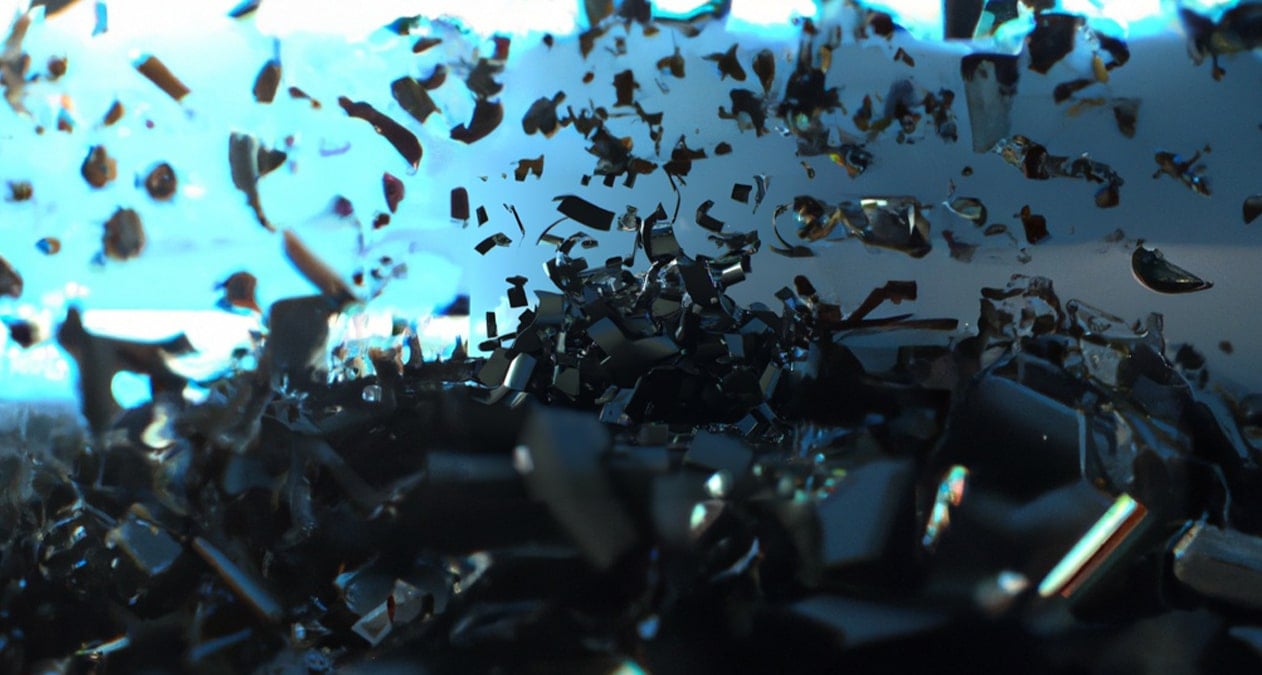 There is presently a lack of predictability in the U.S. manufacturing sector. As a result, metalworking operations are facing factors that could impact growth. With that in mind, here's a look at five situations that are developing, and suggestions for adjusting waste stream processes to help your company stay prepared.
Negative Factors
1. Challenging Economic Conditions
The Situation: Experts are indicating that a new storm has been building in the form of a recession, but it may or may not materialize. Unfavorable tax laws, however, have already been established.
How to prepare: According to the National Association of Manufacturers Q4 2022 Manufacturers' Outlook Survey, 65% of manufacturers will pursue capital spending—even in a recession. Deploying systems that cut expenses and leverage waste streams to capture their maximum value, such as fluid filtration and briquetters, will position companies for a stronger, sustainable future.
2. Worker Health and Safety
The Situation: For more than a decade, workplace falls have remained a big issue for the U.S. For the twelfth year in a row, Fall Protection — General Requirements (1926.501) remained at the top of OSHA's most frequently cited workplace safety standards for fiscal year 2022. Hazard Communication (1910.1200) and Respiratory Protection (1910.134) had the second and third most citations, respectively.
How to respond: One way metalworking operations can make their workplaces safer is to keep walking surfaces clear of spent cutting fluid and metal scrap. Utilizing conveyors to automate the transfer of metal scrap that is coated with fluid away from work zones not only improves plant housekeeping, it reduces forklift traffic.
Improving your plant's metalworking fluid maintenance also has a positive effect on employee health.
Poor cutting fluid maintenance leads to airborne health hazards including both respiratory and dermatological issues. Removing tramp oils and controlling bacteria found in used cutting fluids is the key to preventing health problems caused by substandard fluid maintenance.
3. Tighter Environmental Regulations
The Situation: With the EPA proposing more stringent air quality rules and the prediction of a global water shortage, there are several factors that could stifle growth.
How to prepare: Refine waste stream processing to lower the financial risk and compliance costs associated with environmental sustainability. Reducing the amount of hazardous waste that needs to be stored on-site minimizes the risk of spills, ground contamination, or other hazardous events. Treating wastewater on-site and reusing it within your process is a proven way to lower both water and disposal costs.
4. Workforce Constraints
The Situation: When the National Association of Manufacturers describes the current skilled labor market as a "workforce crisis," it may seem as though the fabrication industry is in a drought that will never end. Nevertheless, there are signs that point to a possible break in these challenging conditions (post-pandemic manufacturing employment has risen 2%) and equipment-driven solutions are also available to help.
How to respond: Although gains are being made to combat the shortage of skilled workers, automating manual processes—and those that diminish overall efficiency—will position your company to not only best utilize your workforce, but to realize consistent bottom-line savings.
In metalworking, automating the following aspects of waste stream management can reduce manual labor, improve safety, increase metal scrap value, and establish sustainable efficiencies on the back end:
Utilizing conveyors to transfer metal scrap from the work zone to load-out
Leveraging chip processing systems to reduce metal scrap volume and collect valuable cutting fluids prior to hauling the scrap to a recycler
Filtering and recycling cutting fluids so they can be re-used in your process
Positive Factor
5. Incentivized Opportunities
The Situation: There are at least two government-backed initiatives that will create opportunities for the greater manufacturing community: EV manufacturing and semiconductor fabrication. It's going to take time for these opportunities to mature, but the extended forecast looks bright.
How to prepare: Semiconductor manufacturing will require substantial quantities of water. EV manufacturing will consume lightweight materials and create demand for battery recycling services.
Taking care to optimize waste stream processing during the planning stages for production of these goods can yield sustainable returns. Efficient wastewater recycling technologies will be vital for semiconductor development. Automotive manufacturers may consider taking battery recycling in-house. Finally, automating all aspects of metal scrap processing and cutting fluid reclamation and recycling will be essential for achieving production goals and a cost-effective operation.