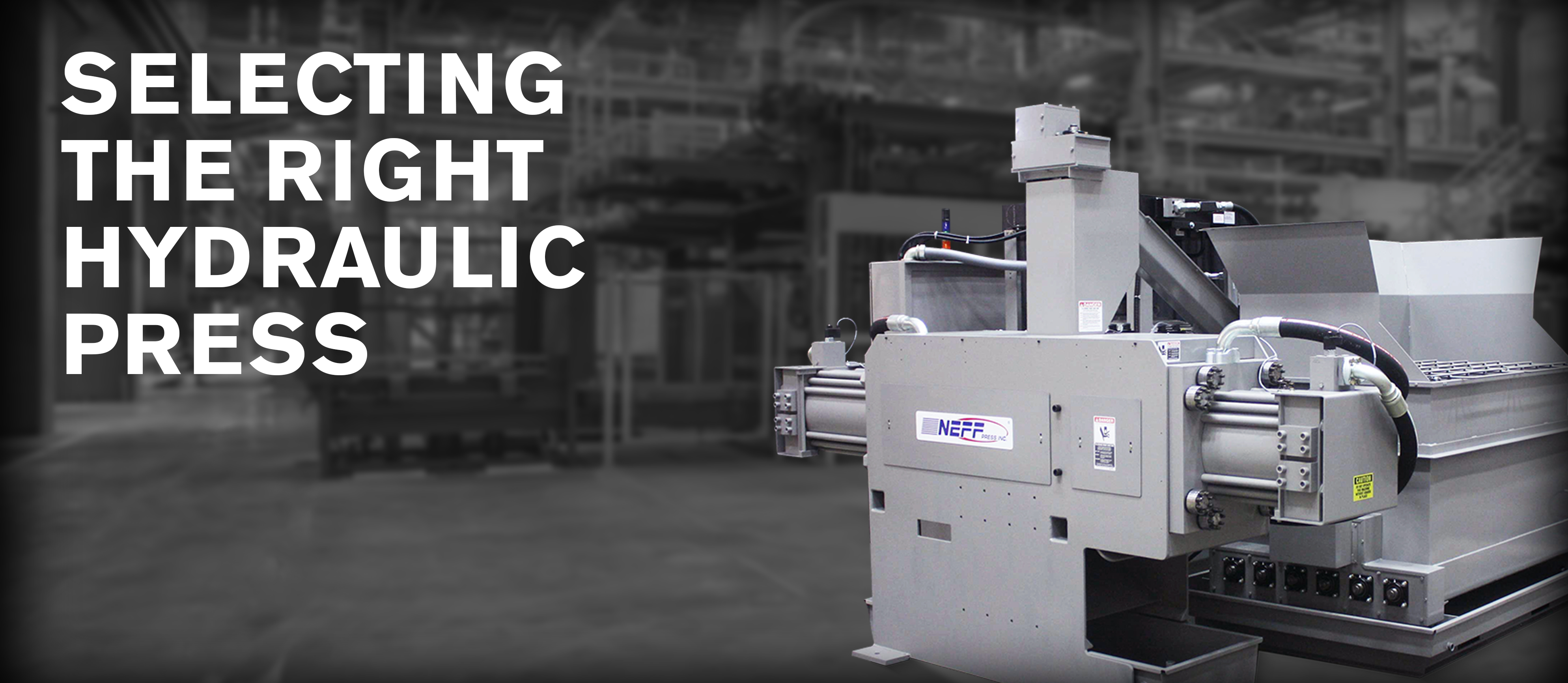 Hydraulic and electric-servo presses are vital to many assembly operations, forging applications, stamping processes, and more. Making use of industrial presses can streamline your operation and increase your productive capabilities – but only if the presses themselves are consistent and reliable.
Breakdowns, malfunctions, and design errors can halt your entire operation, resulting in costly downtime and lengthy repairs. Here are three factors to consider when selecting a press for your operation.
1. Reliable Hydraulic Components
Taking care to carefully select critical components for each hydraulic circuit or power unit will increase equipment reliability. Pumps, valves, fittings, decompression, and pump timing are areas of focus that not every press manufacturer prioritizes.
2. Tooling/Part Quality
Selecting a piece of equipment that is designed and manufactured with high-quality components will help to ensure equipment longevity and reliability. Make sure the manufacturer you purchase from has expertise in various tool steels, coatings, and inserts. It's important to ensure any manufacturer you work with has a history of delivering quality equipment.
3. Modularity
It might seem simple, but it's important not to overlook whether or not the press you select will fit your application and floor space. When machinery is given adequate space, access is easier and routine maintenance and repairs can be completed more efficiently. Not all presses are one-size-fits-all, so finding the equipment that provides both flexibility and reliability is key.
Choosing the Right Manufacturer
Selecting the right press manufacturer for your individual needs is an important step toward maximizing your operation's performance and providing reliable results.
Missouri-based press manufacturer Neff Press prioritizes the criteria outlined in this article in its press equipment. Neff Press has extensive expertise in hydraulic mechanisms and designs all major systems in-house, ensuring in-depth knowledge of FEA, electrical control design, and hydraulic circuits. With components sourced primarily in North America and flexible equipment designs, Neff Press makes acquiring a reliable press simple.
To learn more about the factors that impact the reliability of industrial presses or to discover additional information about the types of presses on the market, consult with a trusted press expert or manufacturer to ensure that you're getting the right piece of equipment for your operation's needs.
This article was contributed by Neff Press.
For more information regarding PRAB, please visit prab.com or contact us.